The Trusted Choice for Sales Selection
60 Years of Scientifically Proven Pre-Employment Assessment Success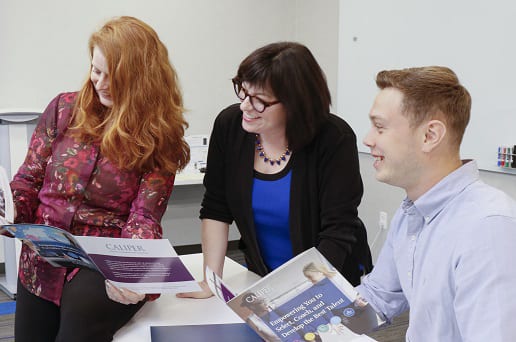 The Caliper Profile:
Rooted in Sales, Driven by Success
Almost 60 years ago, the Caliper Profile pre-employment assessment was built by Herb Greenberg, PhD., for the purpose of predicting future sales success of insurance sales candidates. Having studied under Anna Freud and Abraham Maslow, Dr. Greenberg took on the challenge and developed the Caliper Profile assessment to predict sales success. Dr. Greenberg's pivotal work was published in the Harvard Business Review, The New York Times, and Forbes, among others.
Today, the Caliper Profile continues to be the standard by which top sales performers are measured in every industry. Our comprehensive talent assessment will help you identify and develop the best sales hunters, new business developers, account managers, and sales leaders to drive business and retain customers. And with 11 scientifically validated job models for sales professions, the Caliper Profile can ensure that you increase your chances of hiring a top performer!
Available job models include: Account Development, Account Service Specialist, Agency Recruiter, Consultative Selling, Corporate Recruiter, Hunter, New Business Development, Producer, Sales Manager, Strategic Selling, Technical Sales
Ready to hire your next modern sales star? Speak to the Caliper team to learn how we can help!
What Makes the Caliper Profile Work?
The Caliper Profile is not just another pre-employment assessment and personality test. What makes the Caliper Profile unique is the data that you are able to extract with the Caliper Essentials Suite for use at both the hiring, and developmental stages of employment. Behind every Caliper Profile is a powerful online control center where you are able to pull reports to map candidates and employees to a job fit, gather interview questions and coaching recommendations, and even provide training to target behaviors or skill gaps.
11 Validated Sales Job Models
21 Behavioral Traits
+ Abstract Reasoning
X
Sales Job Models Include:
 Account Development
Account Service Specialist
Consultative Selling
New Business Development
Producer
Sales Hunter
Sales Manager
Strategic Selling
Technical Sales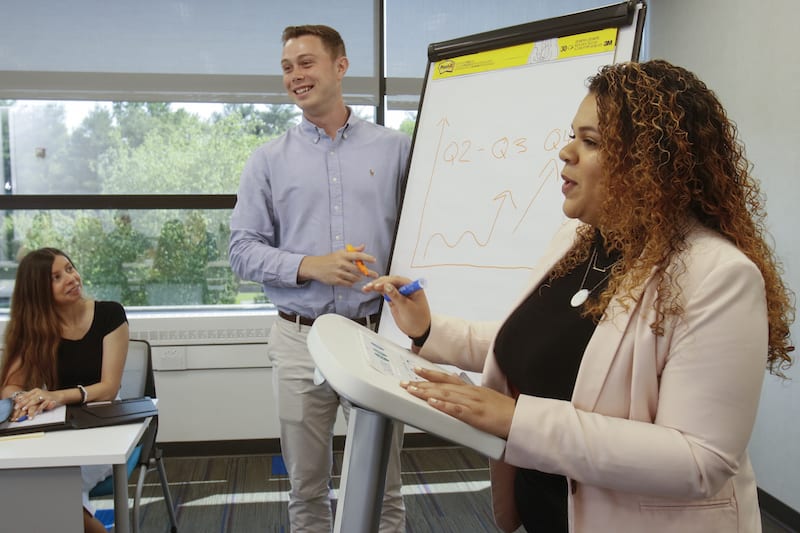 Going Beyond Selection
The Caliper Profile is a unique talent solution in that you can use your assessment data even after the hire is made. By using your new hire's profile data, you are able to explore areas of opportunity and growth to develop them further. In addition, coaching reports are available to help build a stronger rapport between the manager and employee to foster stronger teams.
Mental Toughness for Sales
For the past two decades, Caliper has been exploring mental toughness, a personality trait that has historically been associated with professional athletes. Through our research we found that the same traits that was being found in professional athletes could also be found in top performing sales professionals.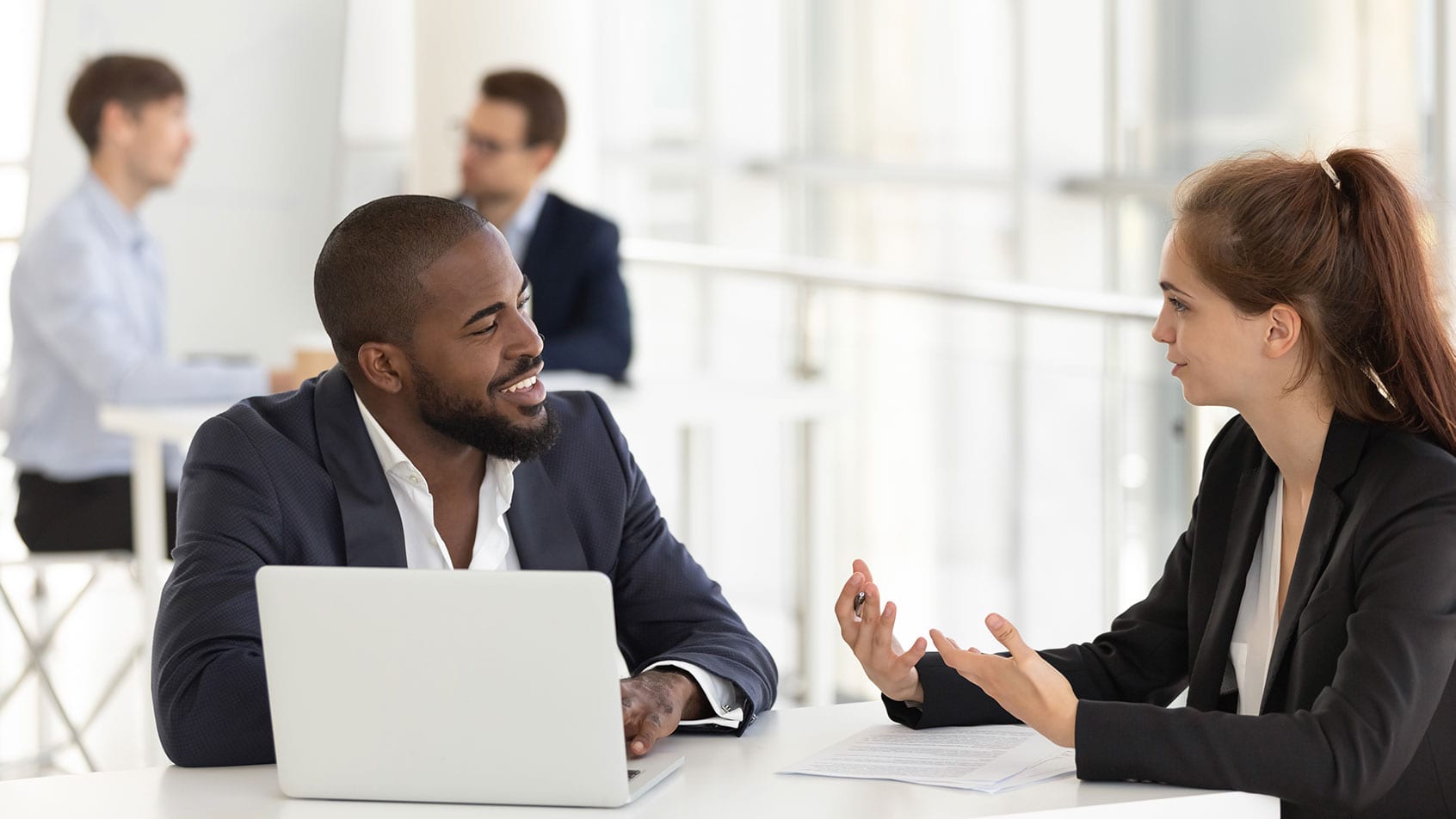 In our recent whitepaper we have defined the six key traits that compose of mental toughness.
Level-headedness
Level-headedness is all about the ability to control your emotions, especially in high-stress situations. This is essential to the success in any sales scenario, but how do you know if your sales team members have it? When they enter a tough scenario, they come out on the other side composed, strong, and continuing to work toward solving the issues at hand.
Not everyone will have total control over their emotions, but it can be developed through effective coaching. By showing your sales team how remaining calm in stressful situations can benefit their career growth, they will work on creating good habits and techniques that allow them to stabilize their emotions
Stress-tolerance
All employees experience stress at some point in their career; it is inevitable as things get busy. But, those who can push through it, focus on the current sale, and stay positive, will close more deals.
These three things will help your team maintain a higher level of tolerance when it comes to stress: 1) look at the positives, 2) coach by example, and 3) look at the opportunities. By coaching your employees, you will help them manage their stress levels, and, through practice, they will build the endurance needed to deal with negative pressures.
Resiliency/Ego-strength
Emotional resilience makes you more adaptable in places of change and able to bounce back from setbacks. It will help you pivot from one deal to the next, managing your workload better and strengthening long-term relationships.
To improve resiliency, employees need to feel secure in their role. A great way to do that is through skills training and by giving them a platform to share their ideas. By offering them a way to improve their communication tactics, technical skills, or soft skills, they will feel more confident and supported by the company.
Energy/Persistence
Energy/persistence is a measure of one's potential to sustain a high level of activity over extended periods. High scores relate to being active and persistent in overcoming obstacles. Those with lower scores tend to be less energetic with respect to tasks and may not always persist when necessary to achieve a goal.
Persistence fuels your sales team to meet goals even when stress is high or motivation is low. It is a key to selling to the best of one's abilities regardless of negative situational factors. The best way to help your sales team stay persistent is by setting clear goals and measuring milestones.
Self-structure
Self-structure means a measure of one's preference for independently determining work methods. A high score indicates the motivation to work independently. A low score indicates one is unlikely to define one's own work habits and methods.
Many sales professionals lack self-structure and struggle with time management and organizational skills. They could be failing to set goals for themselves or making strategic decisions, but with some project management coaching, they will become self-starters and ready for anything. Teach them how to create priority task lists, manage deadlines, and how to apply valuable organizational skills to their workload.
Thoroughness
To be thorough means being detail and process-oriented from start to finish without cutting corners or sacrificing quality for the sake of time. The best way to help employees develop this trait is by coaching prioritization and communicating the importance of each task. Another key factor in thoroughness is consistency and reliability, so demonstrate that it is important to make these things a part of their routine so that thoroughness becomes a standard byproduct of their process.
Prioritize major tasks and coach them on how to rank the importance of each part as it relates to the whole. This will help your employees understand which tasks need particular care and how the quality of each piece can affect the greater project.