Professional Coaching and Development
Everything you need to know
What is Professional Coaching and Development
Coaching and Development is designed to improve employee engagement, boost confidence, increase retention, strengthen relationships, and, most of all, help you invest in your employees so they can reach their highest potential. Business goals typically prioritize saving costs and increasing margins, but developing employees also contributes to your bottom line. By investing in employee development and providing them with an environment where they can be successful, you also create an environment that means success for the company. Ultimately, leaders should not express themselves just as managers, or bosses, but instead as coaches and mentors. This kind of mindset will bring success to both the company and individual career development.
So what exactly is it? It consists of two key aspects:
Professional Coaching: a form of development in which a mentor supports a learner in achieving a specific personal or professional goal by providing training and guidance. Ultimately, it is a mindset that allows you to build relationships, listen to your employees, and encourage them to be the best they can be.
Professional Development: providing opportunities for a person to improve upon their skills and capabilities. The goal is to build employee morale by investing in their professional well-being, career goals, and true motivations so that they can reach their full potential.
Together, these act as a powerhouse creating a more sustainable, exciting culture employees are eager to be a part of. Effective leaders take the necessary steps to integrate this mindset into their leadership style, and, in doing so, affect almost every part of the company in a positive way.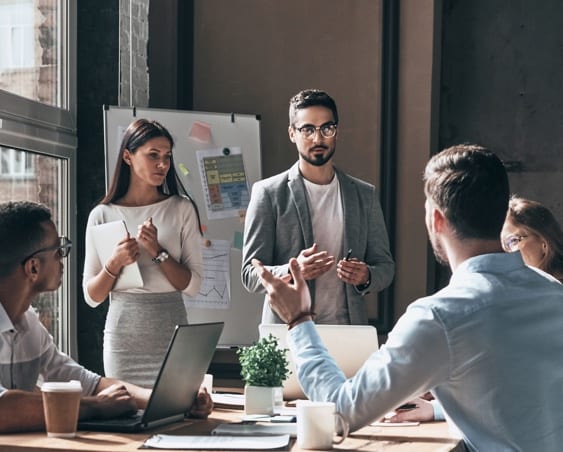 What is the Importance of Professional Coaching?
Companies invest heavily in recruiting top talent, but the question is how do you retain them, keep them engaged, and ensure they are hitting their full potential every single day? Research shows that coaching and development employees increases results in all of those areas. Not only does it help with retention, but many companies also see a 24% higher margin.
The most effective leaders believe in the value of coaching. Only 33.7% of employees feel engaged at work, but with coaching, this number can be greatly increased. When coaching is implemented to push employees to their highest potential, they are more likely to become engaged with their career and increase their overall performance.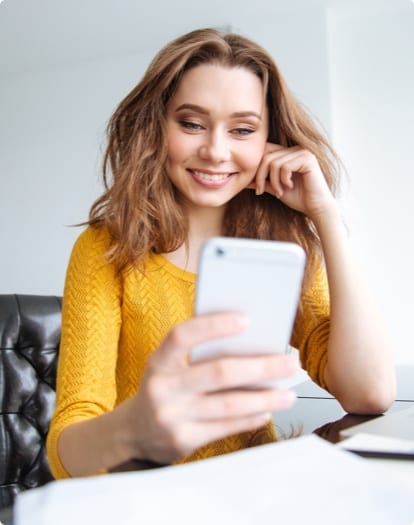 Identify, develop, and strengthen your teams through effective leadership
Invest in your employee's true motivations, talents, self-awareness, work style, competencies, and level of mental toughness
Increase engagement, boost confidence, and improve retention
Guide your employees with honest and effective feedback in performance reviews
Improve communication and transparency with staff members, peers, and senior leaders
Build stronger, more creative problem-solving skills
Enhance your project planning, organization, and time management skills
Shape more meaningful and productive business relationships with internal and external stakeholders
Increase motivation by demonstrating their employer is invested in their career success
Statistics on the Importance of Development in your Company
There have been many studies around coaching and development and how it affects your company. Here are a few statistics that demonstrate the measurable benefits:
Salespeople typically are positive, optimistic, and have a passion for the product or service they sell. They firmly believe in the company's goals and make sure customers love working with the company. To be a good salesperson, there are many traits – including those that make up mental toughness – and skills required to do the job successfully, so having an effective development program is key.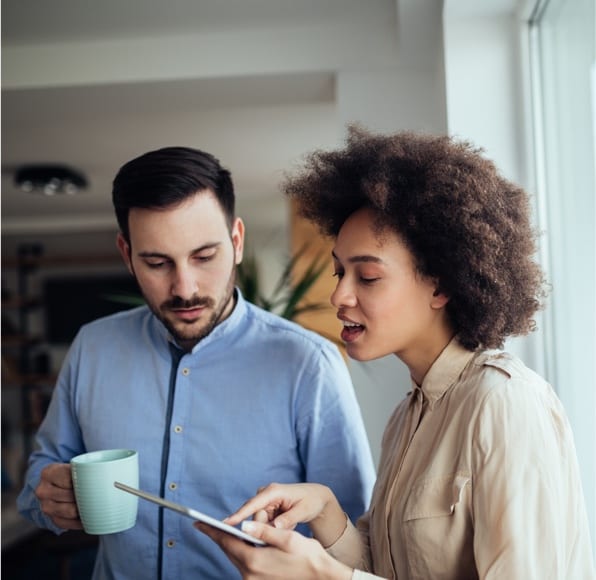 Less than 10% of the top salespeople were classified as having high levels of discouragement and being frequently overwhelmed with sadness.
Employee Engagement
A common obstacle for companies is increasing employee engagement. Investing in individual careers an help boost morale and get employees back into a positive place where they feel engaged and motivated.
Employee Retention
Most businesses realize the importance of employee retention as it can save a lot of money and even increase margins. Organizations that effectively implement coaching into their talent management strategies see an overall improvement of 21%.
87% of talent leaders thought employee retention was critical to their strategy
Organizations with senior leaders who coach their employees can effectively and frequently improve business results by 21%, compared to those who never coach
Coaching
Coaching is a form of development in which someone supporters a learner in achieving a specific goal by providing training and guidance. Just like in sports, the workplace needs coaches to be successful, too.
45% of HR professionals believe coaching is essential in their organization
93% of managers need training on how to coach employees
The Facts
Employees are your biggest asset. 93% say they would stay longer with their company if they felt there was an investment in their career development. The primary objective for professional coaching and development is to improve your employees' skills and competencies, which increases team productivity and overall employee satisfaction.
68% of employees prefer to learn at work
58% of employees prefer to learn at their own pace
All of these statistics point to one thing: It's essential for your company's success to implement professional coaching and development tactics into your talent management strategies.
Effective Coaching Methods in the World of Sales
Sales is a unique and challenging field, but there are key personality traits you can develop in your team to greatly impact their rate of success. For the past two decades, Caliper has been researching mental toughness – the personality traits that set top-level athletes apart from the rest. Our research discovered that the same traits found in elite-level athletes were also found in successful sales professionals
Our research team defines the psychological advantage of six essential personality traits that make up mental toughness and how you can further develop them within your team:
Level-headedness
Level-headedness is all about controlling your emotions even in high-stress situations. This is essential to the success of any organization, but how do you know if your team members have it? When the going gets tough, they will come out on the other side composed, strong, and continuing to work toward solving the issues at hand.
Not everyone will have total control over their emotions, but it can be developed through effective coaching. By showing them how remaining calm in stressful situations can benefit their career growth, they will start working towards creating good habits and techniques that allow them to stabilize their emotions
Stress-tolerance
All employees experience stress at some point in their career; it is inevitable as things get busy. But, those who can push through it, focus on the task at hand, and stay positive, will find the most success.
These three things will help your team maintain a higher level of tolerance when it comes to stress: 1) look at the positives, 2) coach by example, and 3) look at the opportunities. By coaching your employees, you will help them manage their stress levels, and, through practice, they will build the endurance needed to deal with negative pressures.
Resiliency/Ego-strength
Emotional resilience makes you more adaptable in places of change and able to bounce back from setbacks. It will help you manage your workload more effectively and help create better relationships.
To improve resiliency, employees need to feel secure in their role. A great way to do that is through skills training and by giving them a platform to share their ideas. By offering them a way to improve their communication tactics, technical skills, or soft skills, they will feel more confident and supported by the company.
Energy/Persistence
Energy/persistence is a measure of one's potential to sustain a high level of activity over extended periods. High scores relate to being active and persistent in overcoming obstacles. Those with lower scores tend to be less energetic with respect to tasks and may not always persist when necessary to achieve a goal.
Persistence fuels employees to meet goals even when stress is high or motivation is low. It is the key to accomplishing tasks to the best of their abilities regardless of negative situational factors. Though, not all employees exhibit persistence when timelines get tight. The best way to help employees stay persistent is by setting clear goals and measuring milestones.
Self-structure
Self-structure means a measure of one's preference for independently determining work methods. A high score indicates the motivation to work independently. A low score indicates one is unlikely to define one's own work habits and methods.
Many employees lack self-structure and struggle with time management and organizational skills. They could be failing to set goals for themselves or making strategic decisions, but with some project management coaching, they will become self-starters and ready for anything. Teach them how to create priority task lists, manage deadlines, and how to apply valuable organizational skills to their workload.
Thoroughness
To be thorough means being detail and process-oriented from start to finish without cutting corners or sacrificing quality for the sake of time. The best way to help employees develop this trait is by coaching prioritization and communicating the importance of each task. Another key factor in thoroughness is consistency and reliability, so demonstrate that it is important to make these things a part of their routine so that thoroughness becomes a standard byproduct of their process.
Prioritize major tasks and coach them on how to rank the importance of each part as it relates to the whole. This will help your employees understand which tasks need particular care and how the quality of each piece can affect the greater project.
FAQs for all Things Professional Development & Coaching
Professional coaching and development has a profound impact on performance and productivity, so ensuring you have a thorough understanding of the process and how it affects your business goals is critical to a successful coaching program. Below are some of our most frequently asked questions about coaching and development.
Why should we coach our employees?
Coaching and developing your employees benefits everyone, including leaders, managers, and individual employees. You will see an increase in engagement, a boost in confidence, and an improvement in overall productivity, leading to an increase in retention and a higher profit margin. Morale will improve all around and you will see it reflected throughout your business.
When should the coaching and development process start?
From the beginning! You should be focused on the continuous growth of your employees from the day they apply to their last day on the job. Development is a long-term process and you can never begin too soon. In fact, the sooner, the better. The clearer the path is set for an employee, the more likely they are to reach their milestones.
How will I know if my employees are reaching their full potential?
Gauge their experience through constructive feedback and honest conversations, but also look at how efficiently and effectively they are able to complete their job responsibilities. Have consistent check-ins to make sure they are enjoying their work, are not feeling burned out, and are creating work both leadership and they themselves are proud of. But, keep in mind that everyone's level and skills are different, so it is important to understand where each individual is at in the process and what they are working towards.
What tools can be used to help coach and develop my employees?
There is a wide range of tools out there that can guide you through coaching and developing your employees. With the Caliper Profile, you can bring in top talent, determine if they are a right fit for the company, and even use it later in the process for onboarding, providing direct feedback, and coaching support. We also provide coaching solutions for identifying behavior that is holding the company back and developing new approaches for better performance.
My employee is very knowledgeable and experienced but is not connecting with our team, what should I do?
Professional coaching and development does not just help the top performers, but also helps experienced, yet struggling, employees find their place in the company. Check in with your team to identify the root cause:
Talk to the employee. Are they in the wrong role? Use a scientifically valid pre-employment assessment to identify their strengths, motivations, and limitations relative to their role. Based on the results, you can craft a coaching strategy and action plan to help get the employee to the right place.
Engage the team. How is their working dynamic? Examine the productivity levels from the team to pinpoint if the problem lies in individual performance, or is the result of an underlying issue in the larger group.
Gauge self-awareness. What is the employee's perception and how does it differ from others on the team? Determine if this employee is not fitting in because they do not feel like a part of the group, or if they are unaware there is a problem at all. What actions can you take to bridge the gap in perception between co-workers?
As an employee, how can I help bring this method to my leadership team?
Have an honest conversation with them. With company culture greatly changing throughout all industries, transparency is becoming more and more valued. And, coaching and development have proven success in companies around the globe, so providing your leadership team with potential solutions to high turnover, low engagement, and low margins demonstrate to them that this is to their benefit. If you can find a better way for your company to train and develop its employees, you should bring it to the team's attention.
Develop Talent to Their Full Potential with Caliper
Coaching and development are vital to the success of your company, as it will help your employees feel more engaged and passionate about the work they are doing. The process is continuous, so time will need to be invested on a consistent basis, but the return on investment is well worth it. With the Caliper Precision Series, Individual Developmental Guide, and Essentials for Coaching report, we can make the process as simple and seamless as possible. Want to take a look at how these products can help your company? Contact us and we can get you on the right path to developing more successful employees.