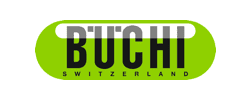 BÜCHI
The Client
For 75 years, BÜCHI has been known as the market leader, inventor,and innovator of lab instruments based on Evaporation and Vacuum technologies, and as the supplier of the Rotavapor® rotary evaporators worldwide.
In addition, BÜCHI Corporation is a proven North American provider of spray dryers for pharmaceutical and food agglomeration and microencapsulation, Kjeldahl, and solvent extraction equipment for environmental and food analysis, NIR spectroscopy instruments for pharmaceutical and food Quality Control, modular flash chromatography systems, and other related laboratory equipment.
Background
BÜCHI's sales team needs to be carefully qualified and selected given the complexity of the products being sold and the fact that most sales are made to laboratories with Ph.D.-level users.
The Business Challenge
The biggest overarching challenge is finding the right people, predicting their fit with BÜCHI over the long term, and retaining them. More specifically, BÜCHI wanted to continuously evaluate new sales candidates who meet their needs for strategic and analytical thinking, scientific acumen, business acumen, information seeking combined with influence and persuasion, and relationship building.
"As a client of Caliper for several years, I have found their assessments provide extremely valuable data that we use in the recruitment and hiring decisions for our organization."
John Pollard, VP of Sales, BÜCHI
The Strategic Solution
To address the strategic business need, Caliper recommended its industry-leading Caliper Analytics™, which was also awarded Best Advancement in Candidate Assessment Technology by The Brandon Hall Group.
Using the product's predictive data-rich framework, BÜCHI found it easier to access, interpret, and leverage Caliper assessment data in a myriad of ways. The first workforce-analytics solution to include scientifically validated and reliable personality data, Caliper Analytics™ is powered by the Caliper Profile, delivering dynamic, compelling, at-a-glance dashboards designed to answer critical questions from the hiring phase through to development and workforce planning. Caliper Analytics™ provided BÜCHI with an interactive visualization of existing Caliper Profile data, telling the story behind the data and allowing them to discover insights that have led to the maximization of talent across the organization.
The easy-to-use dashboard enabled BÜCHI to quickly unlock its Caliper results, compare high-potential candidates and individuals for special assignments side by side, predict team success, and make data-backed hiring and talent-management decisions as its needs changed. BÜCHI was able to access existing Caliper information, assess candidates for different roles on the fly, and identify potential top performers immediately, without toggling through endless screens and going through the rigors and expense of assessing candidates for different roles, one by one.
The Results
Caliper Analytics™ has helped BÜCHI:
Take their hiring data to a new level
Easily compare criteria to any member of the organization and to analyze this compared to the critical competencies required for any position
Provide better coaching to current employees
Increase their success rate when making decisions on potential new hires