One Assessment.
Endless Possibilities.
A single assessment to build, analyze, and develop your talent — from selection through succession.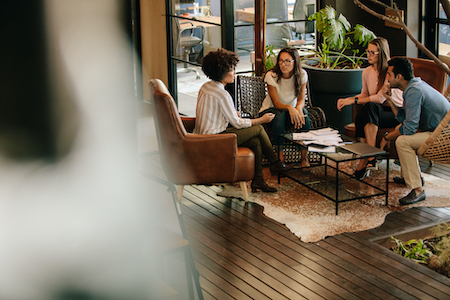 What is the Caliper Profile?
The Caliper Profile is a leading workplace assessment that accurately predicts and individual's potential, personality characteristics, and on-the-job behaviors. Backed by almost 60 years of research, the Caliper Profile measures 280 behaviors and 56 key competencies that map to over 50 job models for selection, development, and coaching.
Essentials for Selection
Get insights about an individual's work style with an in-depth analysis of their personality dynamics against a scientifically validated job model or in a job-specific format to understand strengths and challenges; coupled with a fit score, behavioral interview questions, and tips for the manager.
Essentials for Coaching
Designed for managers, mentors, coaches, and HR, it Includes all measurable traits and work styles ideal for onboarding new employees and mentoring high potential employees. Provides information about individual job strengths and areas of development and includes specific coaching questions and manager recommendations for development.
Essentials for Coaching
Support a manager's development efforts and provide insights into an individual's job-related strengths and areas of developmental opportunity in order to build upon the strengths identified and improve in areas that might be holding them back.
Simple. Virtually Unlimited. On Demand.
Essentials Subscriptions
With a Caliper Essentials subscription, you get access to workforce intelligence to support the constantly changing needs of your business. Whether you are looking to expand your workforce or develop the talent you already have, our solution scales to your business needs, helping you stay on budget and allowing you to pivot from recruiting to coaching at a moment's notice.
Caliper subscriptions include:
Caliper Essentials for Selection

– Interpretive report that includes a fit score, specific behavioral interview questions, and onboarding tips

Caliper Essentials for Coaching

– Coaching guide to help managers coach, develop, and onboard an employee

Individual Developmental Guide

– Detailed development report for employees to provide self-awareness and tailored development suggestions
Features and add-ons available include:
Certification

– Gain an in-depth understanding of behaviors, traits, and competencies and incorporate the Caliper Profile into all aspects of your talent management process

Verbal Consultations

– Work with a trained Caliper Consultant to help you further interpret Caliper Profile results and how they will play out in your organization

Caliper Analytics

– Get instant access to your talent data and leverage Caliper's science to help you drive talent management initatives