Our Story
One Assessment that Changed Everything.
Beginnings
Herb Greenberg, Ph.D., a Brooklyn native who lost his eyesight at the age of 10, started his career as a teacher of psychology.
While teaching at Rutgers University, he received a request from a large insurance company to help them find a test that could help predict success in sales agents.
In his research, Dr. Greenberg found that, while tests existed that might be of clinical value, none of them could achieve the predictive results he was looking for. Among other deficiencies, most of these tests suffered from what he termed, "acute fakability." Simply put, it was too easy for test takers to determine the "right" or "socially acceptable" answer.
With that, Dr. Greenberg set out to create his own assessment. After extensive research and testing, the original Caliper Profile personality assessment was launched, and Caliper was founded soon after in 1961.
Today, Caliper's assessment is the most difficult instrument to fake and the most thoroughly researched test available across the occupational spectrum – specifically in the sales area.
Since then, the Caliper Profile has been improved upon and updated numerous times. Today, the Caliper Profile is a critical piece in both successfully matching people to specific jobs and developing employees' potential.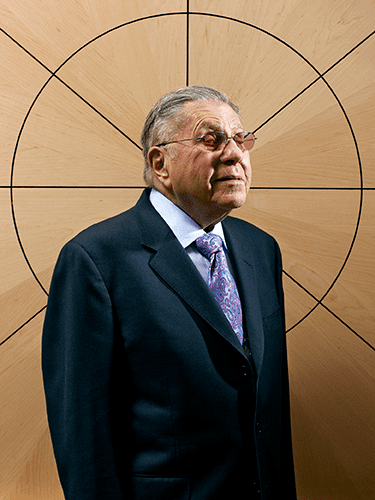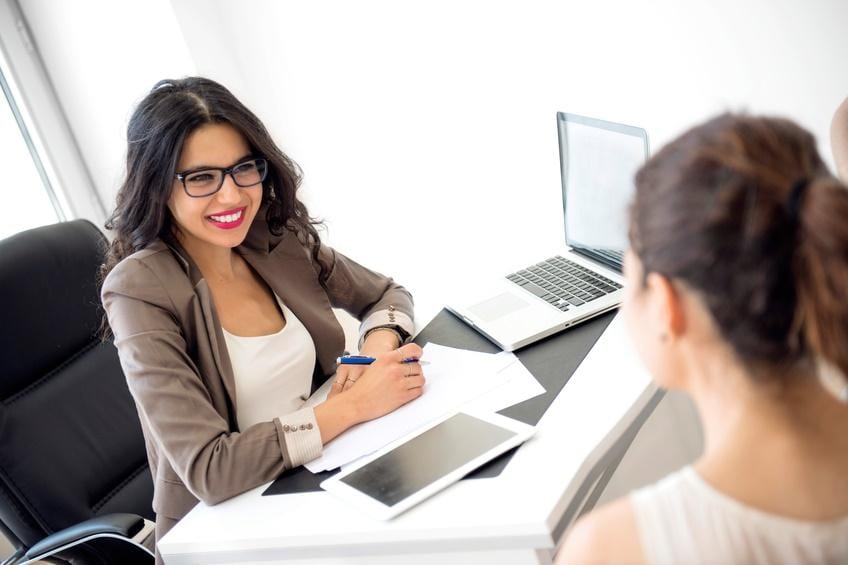 Our Work
Dr. Greenberg believed that when people are matched to a job from a personality perspective, they are more likely to love what they do, be more productive, and stay longer.
Since its founding, Caliper has assessed the entrepreneurial/leadership, management, sales, service, technical, and sports potential of more than 4.5 million existing personnel and applicants for over 65,000 companies worldwide. Caliper is headquartered in Princeton, NJ and has offices around the world, with assessments available in 21 languages.
Caliper's customized reporting and assessments tools enable leaders in HR and talent management to address talent issues from low-level screening, hiring, and onboarding to coaching, training, and executive-level development and succession planning.
Caliper has a history of outstanding responsiveness and flexibility to client requests. Caliper IT services has developed a state-of-the-art scoring and reporting system that allows us to create highly customized scoring and reporting in response to clients' specific needs. Caliper provides an account team that includes service personnel, subject-matter experts, project-management professionals, and technical support to fully meet our clients' needs, from consultation on a single assessment to creation and implementation of an organization-wide assessment program for employee selection and development. Caliper possesses the capacity to integrate scores or other elements from our reporting outputs into virtually any system. 
Caliper believes that a successful selection system must allow you to make decisions that bring in the best-qualified candidates. The system should be fair and allow every candidate to express their thoughts as they apply to the position. Any hiring decision must consider all the pieces of data available on a candidate. In addition, the selection process must be consistently applied, from the use of a valid, reliable assessment to competency-based behavioral interviewing. Doing will help your business to consistently make better hiring decisions.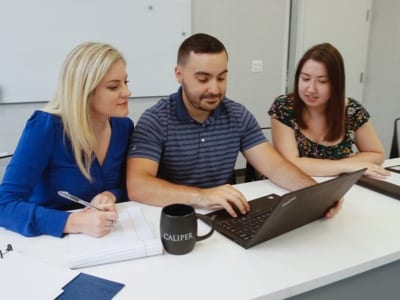 When you work with Caliper, you have access to your very own account team dedicated to addressing your unique business needs. Whether you are looking to screen seasonal employees or develop a robust talent management process, Caliper is committed to helping you find people who love their work.
The investment we have made over the years and the amount of resources we apply to continually improve our assessment products ensures that our clients receive the greatest impact possible. There are few assessments in the marketplace that are as researched, validated, and in-depth as the
Caliper Profile.
Herb Greenberg Ph.D.
Caliper