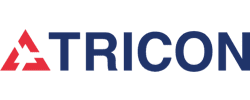 Tricon Energy
The Client
The Tricon Energy® Group is built around global trade. Initially moving caustic soda (sodium hydroxide), Tricon has expanded to trade petrochemical derivatives, industrial chemicals, feedstocks, motor-gasoline components, and polymers on a global scale. In addition to facilitating commerce, its team handles every step of the transaction and shipment process.
Background
A privately held organization founded in 1996, Tricon Energy has expanded and developed an international footprint. Consequently, as explained by Caliper Talent Management Consultant Genevieve Carlton, the client requires a job candidate "who is more diverse in their range of skills and talents than most."
"They have found that their top Traders not only possess strong communications dynamics, but also have the characteristics of an archetypal analyst," she said.
From a selection standpoint, Tricon has defined its hiring criteria, clearly outlining which qualities it desires in a prospective employee. The Caliper Profile, as a starting-point, allows them to see different dynamics, but the organization needed a tool to quickly compare potential hires with current crew members and see how an individual would fit in a team of hard-charging Traders.
The Business Challenge
Using the Caliper Profile, Tricon hires for an entry-level Operations Analyst role. In this capacity, one must have the analytical capabilities to review processes while, at the same time, showing strong communications dynamics.
Those who have success in the Operations Analyst position are frequently promoted to Traders. In this role, one must display the potential to analyze and handle business processes while exhibiting the leadership dynamics – namely, persuasive drive, aggressiveness, and assertiveness – to trade commodities.
The challenge lies in finding people who possess this uncommon blend of smarts, business savvy, persistence, and resiliency.
Compounding the inherent problem of finding someone with such a unique skillset, the business, which frequently brings recent college graduates on board, was experiencing noticeable rates of turnover amongst its newest hires. Now, the organization needed to determine the makeup of its top performers, as well as those who dropped off, to develop a framework around which to bring people on board.
The Strategic Solution
To address the strategic business need, Caliper recommended its industry-leading and 2015 Brandon Hall award-winning Caliper Analytics solution to Tricon. Using the product's predictive data-rich framework, Tricon found it easier to access, interpret, and leverage Caliper assessment data in a myriad of ways.
The first workforce-analytics solution to include scientifically validated and reliable personality data, Caliper Analytics is powered by the Caliper Profile, delivering dynamic, compelling, at-a-glance dashboards designed to answer critical questions from the hiring phase through to development and workforce planning.
Caliper Analytics provided Tricon with an interactive visualization of existing Caliper Profile information, telling the story behind the data and allowing leaders to discover insights that have led to the maximization of talent across the organization. Specifically, Tricon began to look at team dynamics and how job candidates would slot into existing groups. The organization has also began asking meaningful questions, using the Analytics data to determine why certain people lasted in the environment and why others were less likely to stay.
One of the early adopters of Caliper Analytics, Tricon made use of the considerable data it had on its existing team to thoroughly identify key dynamics and construct an outline of what it was looking for so it could plug potential people into its matrix. That way, Tricon knew that prospective employees would have the characteristics and skills for the job, as well as the fit into its culture, which is international, entrepreneurial, and very fast-paced.
The Results
Caliper Analytics enabled Tricon to more clearly identify who would fit, and who would fall short, in its organization. Ultimately, the company stemmed the previous rate of turnover, and ensured a smoother transition from Operations Analyst to Trader. The business even employed Caliper Analytics in a presentation to its board of directors, comparing existing teams with a group of new hires.
Caliper Analytics also shined a spotlight on the makeup of Tricon's Trader team. Using the Team Roles Talent Plot feature, shown at left, the organization took a visual snapshot of current employees to show what a group of hard-charging champions truly looks like.
Tricon CEO Ignacio Torras said he appreciates that Caliper Analytics puts the control in his hands. He noted it gives him the ability to use data in real time and even confessed to spending the greater part of some nights using the tool's various features and role-playing different workplace scenarios.