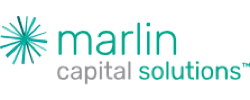 Marlin Leasing
The Client
Marlin Business Services Corp.® is a nationwide provider of commercial financing and depository products, specializing in innovative financial solutions for small and mid-size businesses. With their tailored financing programs and competitive lease structures, they are committed to providing excellent service to equipment dealers, manufacturers, resellers, and distributors.
Background
When Ed Siciliano joined Marlin Business Services Corp. in 2007, it was at the precipice of the downturn. So, for about three years, Marlin's lofty growth plans were on hold. As Marlin came out of the crisis, however, they were in a very strong position. "We had lost a lot of our competitors," shared Ed, "and our bank was very sound and ready to lend to small businesses." Having survived the crisis, all eyes were on Marlin sales to grow very rapidly and take advantage of their new position.  To begin, they needed to hire 60-70 sales reps in a very short period of time.  By early 2011, they had a head count of 80 sales representatives. However, over the next year, close to half of those people left or were released.  Ed acknowledged that their inside sales role, which requires being inside at their desks making 70 calls every day, is not the easiest job. "Still," he confided, "the turnover rate was alarming."
The Business Challenge
In order to meet their sales goals and business objectives, the executive team at Marlin Leasing knew they needed to drastically reduce their turnover and improve productivity. Ed started delving into all of their hiring and turnover data. "We are a very data-centric company," he explained. "I track many, many, business drivers. When it comes to turnover, I track why people leave which sales teams, and where the hires came from. For example, how many were employee referrals versus job postings or job fairs, how many came from college recruiting versus outside recruiting or previous employment, and so on." Ed determined it was time to re-evaluate how Marlin Leasing went about finding—and keeping—talent.
"Caliper helped me determine what a Marlin top sales rep looks like, and since we began hiring from that model, our turnover has dropped from nearly 50% to 16%."
Ed Siciliano, Chief Sales Officer, Marlin Leasing
The Strategic Solution
The first step Ed took was to gather his four vice presidents and ten managers who had been doing most of the hiring and have an off-site brainstorming session. In addition to looking at where they source people, they also brought in Caliper to determine the personality profile of a successful Marlin Leasing sales representative. "I took my top fifteen employees and put them through the Caliper Profile assessment," said Ed. "Then, we took the amalgamation of those results to determine what a Marlin top sales representative looks like. That gave us the blueprint for the type of sales person we should be looking for." If applicants' scores do not fall within the established guidelines for a successful Marlin Leasing sales representative, Ed and his team know that person will not be a good fit for them over the long term.
They also took a fresh look at how their salespeople were being trained and realized that they needed to make a major change, investing more in their employees. They started "The Marlin Academy, "a six-week intensive training program where participants learn all the skills needed for Marlin Leasing's business. Only those people who possess the requisite raw skills, as determined by the Caliper Profile results, are admitted to the Marlin Academy. The training is industry-and company-specific while also teaching generic sales lessons. Upon completion of the program, they graduate with a cap and gown and a big celebration.
In addition to identifying who has the right qualities and skills to succeed in Marlin Leasing's culture, the information Caliper provides is used for ongoing coaching. Having an awareness of the strengths and weaknesses of the managers and their employees makes coaching and developing employees much more effective.
The Results
Between May 2011, when Marlin Leasing began using Caliper, and November 2012, "We hired sixty-two people and only lost ten," Ed explained. "That's 84% retention. Our turnover was reduced from 'terrible' to better than industry averages." Because that turnover was so drastically reduced and the right salespeople are in place, productivity has been higher than ever, the cost of sales has gone down, and there is much more profit for the company. Another outcome that Ed is particularly excited about is that they now have a predictable hiring model with a proven track record. This model and their understanding of investment ROI will enable them to make more educated hiring decisions in the future.